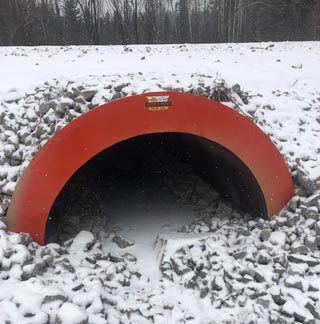 Portable Bridge Sales & Rentals
We manufacture engineered portable bridges, sizes ranging from 20' to 100'. In stock we carry 30', 40', 50' and 60' bridges.
Rentals – We rent bridges on a monthly basis.
Sales – We manufacture and sell portable bridges.
Johnson & Herbert will haul and install bridges on site.
A new Directive released by the AER in December of 2020 states that culverts can no longer be installed on many of the provinces Class A – C creeks. Look to our Enviro Bridges or Open Bottom Arch as an alternative for all your Watercourse Crossing Needs.